Do you want to know how to get more dwellers in fallout shelter? We will tell you what can you do, just keep reading this post.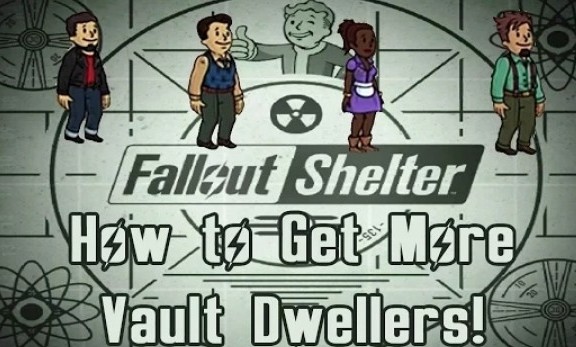 Fallout Shelter is a spinoff of the apocalyptic role-playing game, in which players manage their own Vault as an Overseer.
Now, it's going to be up to you to maintain a functional household: it's your responsibility to keep everyone happy.
To keep your facility running smoothly, you must find more people to join your vault who are willing to work hard.
How can I find more dewllers in Fallout Shelter?
To find more dwellers in fallout shelter is through the natural method, that is to say, conception.
You must match female dwellers with male dwellers in the shelter:
While more charisma they show, the easier it will be for them to get pregnant.
After getting pregnant she will give birth to a child in a matter of hours.
At first the child will do nothing (will only explore the bomb), but an hour later it will become an adult.
Another way to get more dwellers:
Another way to get more dwellers in fallout shelter is through the radio tower:
You need a person with charisma to manage the facility, in addition you need 20 dwellers to unlock.
You should take into consideration that recruiting people through the radio tower is a slow process.
You may also encounter new tenants when you send the people to the wasteland.
Occasionally, you will meet refugees in a good Red Rocket Truckstop Super Duper Market (who will surely want to join your Vault).
Follow these tips we have given you and you will attract more dwellers in fallout shelter.
Did you like this post? Feel free to share it with your friends!