Do you want to make energy in Little Alchemy? Read on.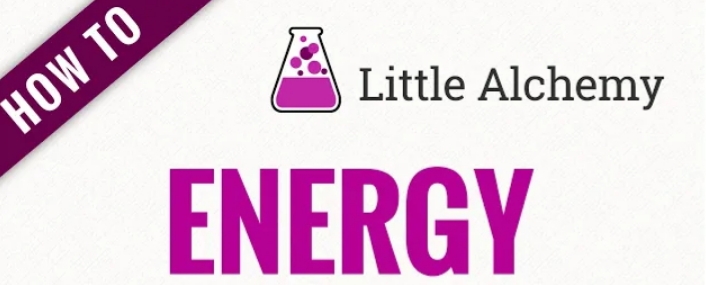 How I make energy in Little Alchemy?
 fire + air
 plant + Sun
Energy Combinations in Little Alchemy
+ water = steam
+ cloud = storm
+ earth = earthquake
+ air = wind
+ volcano = eruption
+ wind = hurricane
+ volcano = ash
+ swamp = life
+ metal = electricity
+ explosion = atomic
bomb + sand = sandstorm
+ sword = lightsaber
+ fruit = sugar
+ juice = sugar
+ bicycle = motorcycle
+ snow = avalanche
+ human = wizard
+ milk = butter
Energy walkthrough
1. fire + air = energy
Want to play Little Alchemy?
You can play at home when you are bored.
Little Alchemy is a free online game, you start by combining 4 elements: earth, air, water and fire.
With them, you start creating countless new, interesting and fun things.
These are the elements you find in the game:
Basic elements: The elements you get when you start the game or the ones you unlock by fulfilling some conditions.
Unlockable elements: By reaching progress milestones, you can unlock elements.
Final items: These are the items that you don't transform into new things.They are not shown in the inventory, but you can find them in the encyclopedia.
Exhausted items: These items disappear from the workspace after you find all the combinations of the item.
Recommendations:
Use your intelligence to find the correct combinations. Some combinations are less obvious than others.
Did you like this post? Share it with your friends!